Prolong the life of your carpets : Our carpet cleaning will extend the life of your rugs, protecting your investments. It's recommended to have your carpets professionally cleaned at least twice a year.

Improve indoor air quality: Carpets and rugs trap airborne pollutants. If you suffer from issues such as allergies or asthma, it's essential to remove these pollutants in order to maintain your indoor air quality and promote better health.

​Keep your home or business looking amazing: Professional carpet cleaning service that will keep your home or business carpeting looking clean and fresh. It will help bring those dull carpets and rugs back to life and create a great first impression!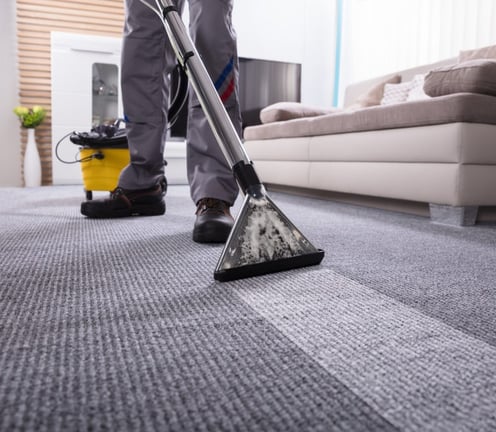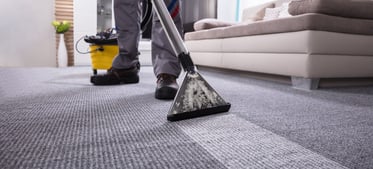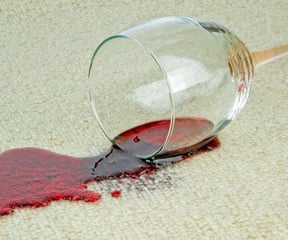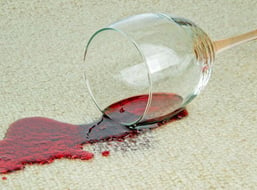 Carpet Cleaning Done Right! Leesburg Virginia
Residential Carpet Cleaning Services​ - Few things are better than the feel of a luxurious, clean, warm carpet under your feet. We know that carpets are far from cheap and we are committed to providing affordable rug & upholstery cleaning to help you protect your valuable investment. One of the easiest ways to keep your apartment or home looking great is with residential carpet cleaning service solutions. This will revive the carpet's appearance and freshen up the look your home. If you've rented carpet washing equipment and attempted to deep clean your carpeting on your own, you are not alone! Just be aware that the professional equipment we use will produce much better results. Our trained technicians carefully analyze your apartment or home to determine how much pressure to apply and what type of shampoo to use to remove stubborn stains without over-wetting your carpet. A rental machine will not do this for you. Let our Irving Cleaners take care of your carpets!
Our Process:​ First, we take a look at all of your carpeting to determine the best equipment and products for the job. Second, specially formulated solution is sprayed onto the carpet to loosen dirt and stains. Then, we use high powered extraction and rinsing tools to disinfect, deodorize, and purify the carpets. After allowing everything to dry, you'll be left with a great smell and no stains!
Upholstery Cleaning - Do you want to keep your house or office furniture clean and smelling great? Are you tired of using slipcovers to hide stains and dirt? Our method of cleaning can restore the look and extend the life of your sofas, love-seats, chairs, pillows, mattresses and other furnishings. Sofas and chairs can attract dirt, dust, grime, and mites. Replacing your upholstery can be very costly, so most people choose to have them cleaned. We pay close attention to detail and consider the different fabrics and colors of your furniture. We provide the right cleaning process for your specific piece of furniture. When you choose us, you are getting the best local upholstery cleaning in the area!
Pet Stain Cleaning & Odor Removal - We love our pets and we are confident that you love yours too but not the odor, hair, and damage they leave on your carpets, rugs, and upholstery! They brighten our day and make our lives better but make it a challenge to maintain our homes. Pet hair, dander, and urine are common irritants that can cause allergy and asthma symptoms. Most animals shed daily basis, and regular carpet and upholstery cleaning will radically reduce those irritants. If the odor from pet accidents is not treated properly, it can travel through your entire home and affect your health and overall happiness. Pet urine leaves an unattractive stain and a displeasing smell but even worse, it can permeate the carpet fibers and damage both the carpet and the floor beneath. Our pet stain removal treatment works to eliminate the odor and if done in time, can save your carpets, rugs, and upholstery. Call us if you need pet stain removal services.
Commercial Carpet Cleaning Service Providers - As a business owner, we know how important it is to make a strong first impression of your office to your clients. You want to keep your office space clean and professional. Floors can be a costly asset for your business and it is very important to take care of them to extend the life and appearance of this investment. If you have many employees and customers that walk through your business daily, there is a lot of residue left behind. When a customer walks into your office and the first thing they see is a dirty carpet, the begin to judge the quality of your business. Our team of professional cleaning technicians have experience cleaning commercial spaces. Let us clean your carpeting and you will never have to worry about making a bad first impression with your customers or clients. ​
Area Rug Cleaning - Area and Oriental rugs are a beautiful extension to any home and improve on the look of a room. Unlike those painting and photographs hanging on your wall, area rugs get a lot of traffic throughout the day. Rugs are put in areas such as the hallways of a home to protect these areas but the rugs need protecting too! Rugs trap dirt, allergens and bacteria and need to be regularly cleaned. Extend the life of your rugs and keep them looking beautiful with regular area rug cleanings. Our attention to detail cleaning and drying process maintains the dye within the area rug fibers, helping them stay clean and looking new.
Tile & Grout Cleaning - One of the best features of a home can be the ceramic or stone tiles used in kitchens, bathrooms, and entryways. Tiles are long-lasting, and look great! Unfortunately, even tile and stone are not resistant to the unhealthy components that are around and inside your home. Over a period, dirt and grime can build up in the permeable surfaces of your tile, stone and grout which causes them to be a breeding ground for bacteria which causes diseases. If like most people, you have tried to scrub between your tiles with a toothbrush to get to the buildup that mops and brooms cannot reach. This may or may not work. There is no guarantee! It is a back-breaking task that is not 100% effective. After hours of doing this, all you will have is a dirty toothbrush or two and aching back and joints! Why put yourself through all that? Our professional stone, tile and grout cleaning will provide a deep and efficient cleaning method that will yield better results.
Hardwood Floor Cleaning - Are you tired or cleaning your hardwood floors by hand or with a mop? Is your back aching from the hours of doing this alone? Regardless of how hard you scrub, there is a possibility of leaving layers of dirt, dust, and oil that is difficult to get rid of while doing this cleaning yourself. That's where we can help. Our powerful and professional equipment can provide a deep clean that manual cleaning cannot do. If a remodeling contractor has just finished up a project in your home or business, there is probably dust and dirt left on your carpet, tile or hardwood floors. Our method of cleaning will revive your hardwood floors and give them a new shine. ​
Air Duct Cleaning - Regular air duct cleanings and maintenance are important because they remove dirt, debris and dust which can cause allergies, asthma, and other health issues. We provide residential and commercial air duct cleaning to help you prevent allergens from contaminating your home or office's air.​Air duct cleaning can also help you use your air conditioner less because of the improved air flow and overall, save you money on energy costs. Hire us for your air duct cleaning services and you'll be pleased with the results and benefits you will experience. Also ask about our Dryer vent cleaning services.​The dryer exhaust and vent system were created to remove heat moisture and lint from laundry while it is being dried. Lint builds up slows and gradually. It is not as simple as just cleaning out the filter after each use. If not cleaned well and often, the vent can fill up with lint and other debris and the dryer eventually clogs and overheats. The dryer is the #1 source of fires in homes.Warning signs that a dangerous amount of lint build up is present in your dryer and venting system: Clothes are taking longer to dry; Clothes do not full dry; Clothes are hotter than normal after drying; The exterior or the dryer gets very hot; Laundry room is more humid than usual; Burning smell when the dryer is in use; Vent has never been cleaned before. One step that most dryer owners and users are familiar with is to remove and clean the lint trap filter. Although this is a very important first step, it does not solve the issue of lint build up in the vent. Our professional team is the solution to all your dryer problems. Whether your dryer is side by side, stacked, gas or electric, our technicians can handle it! Having your dryer vent cleaned enables you to protect this big investment, reduce energy costs and protect your home from fires.
If you're interested in hearing more about the way we work, or are interested in an estimate or to schedule a cleaning, we'd love to hear from you.